Memory Care Center - Caregiver Support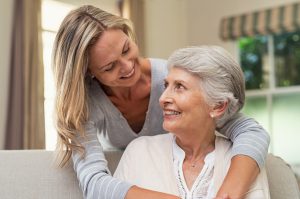 Memory Café is meeting place that provides a safe and welcoming setting for those with memory loss and their caregivers, family, and friends. Also for anyone who has concerns about their memory. A member of the Willow Valley Communities Memory Support Team and trained volunteers facilitate the Café. A structured program is provided, along with an opportunity for social contact.
The Memory Café is held the second Tuesday of each month at Willow Valley Communities in the Lakes Multipurpose Room – 300 Willow Valley Lakes Drive, Willow Street, PA 17584
Memory Care Support Group sponsored by the Alzheimer's Association, Greater Pennsylvania Chapter, is conducted by trained facilitators and provides a safe space for caregivers to develop a support system, exchange practical information on challenges and possible solutions, talk through issues and ways of coping, share feelings, needs, and concerns, and learn about community resources. The group is open to the Lancaster Community.
The Memory Care Support Group is held the fourth Tuesday of each month at Willow Valley Communities in the North Activity Room – 600 Willow Valley Square, Lancaster, PA 17602
For more information on the Memory Café or Memory Care Support Group, or to request individual support, education, and guidance, contact Mary Schreiber at mschreiber@willowvalley.org or 717-490-8129
Memory Support Monday Videos are short video messages on a variety of topics related to memory loss and dementia. You can request addition to the email distribution list at mschreiber@willowvalley.org
Memory Support Resource Room is located in Lakes A-222 on our Lakes Campus and is open during hours published in the Weekly Insider. During that time, a member of the Memory Support Team is available to answer any questions. There are many books and other resources available related to memory loss and brain health
"There are only four kinds of people in the world. Those who have been caregivers. Those who are currently caregivers. Those who will be caregivers, and those who will need a caregiver."
ROSALYNN CARTER
Former First Lady